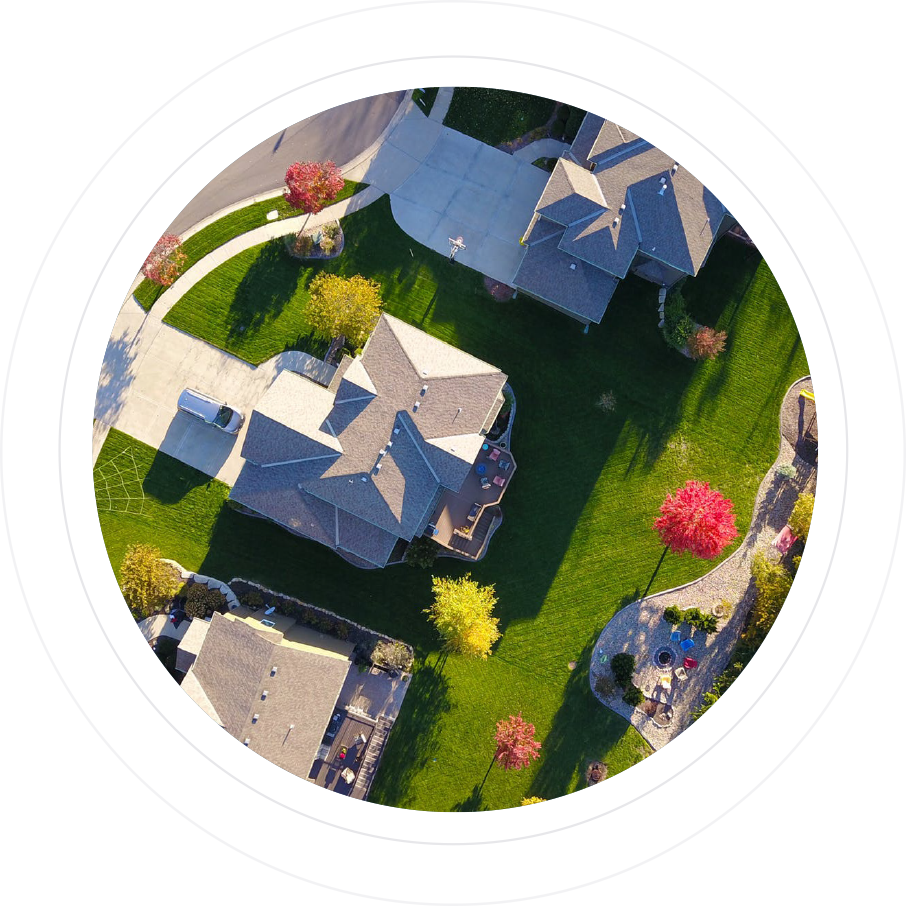 Fast and very easy
application process here
Begin your home loan process today! Our mortgage advisors are standing by.
Request a free personalized rate quote.

Dominique delivered on every promise he made in selling several properties that were within our family in the last three years. I would and have referred him to several friends and clients of mine, and all have had nothing but good outcomes from working with him. He is very personable, professional and efficient. Dominique has been in the business for many years and uses all the experience hes acquired on every clients property. I highly recommend him to anyone.
Marvin W

Hands down the best answered every call helped me get the best deal wasn't pushy and treated me like family. I recommend Dominque to anyone getting a home loan.
Benjamin M

Dominique Sicari is the best. Kept me informed through the whole process and got everything wrapped up so quick. I wasn't sure if I wanted to use his service with the horrible experience I went through when I purchased my house 5 1/2 years ago. Everything went wrong and I never wanted to go through that again. Dominique made sure everything went smoothly, answered all my questions and concerns. I already referred him to a few of my friends because they were impress with how quick he did my refinance and want to use him when they do theirs. I recommend him to anyone I know or hear that they are in need of his service. Thank you again Dominique.
Sandra F

Dominique was an excellent person to work with on our home loan. He made what was suppose to be a stressful process of buying our first home easy and straight forward. He has been in the real estate industry for over a decade, and takes personal pride in helping people reaching their goals. Since our purchase I have referred him to 3 of my close friends and 2 family members. All had an incredible experience working with Dominique. He is trustworthy, and will work tirelessly to get you into the property you want. Nothing but a positive experience!
Steven D

I was referred to Dominique through a family member. I must say, I was surprised at the amount of knowledge he has. He is smart, caring and will do what it takes to make sure that you are happy with the transaction. I would recommend Dominique to anyone looking for a home loan. He's your guy.
Stan O

Let me start by saying thank you to Dominique Sicari for all your help and guidance. Dominique is the best in the business. He's very professional, caring, and will go that extra mile for you! The knowledge he has is unbelievable. I highly recommend him for your next home loan.
April O

Dominique Sicari is exactly the type of Mortgage Broker you want handling your loan. Professional, strategic, honest and always has excellent follow through. I will consider him to be my "go to" guy whenever I need a loan in the future.
Anthony M

Best mortgage broker in town!
Greg O

Dominique is by far the best mortgage professional I've ever had the pleasure to work with. We recently worked with him to secure a property, and everyone - from the seller, to the seller's agent, to the inspector - remarked (unprompted) on how Dominique was "on top of things" to a level they'd rarely seen before. From our side, Dominique was truly a miracle worker. Obviously, in the interest of privacy, I won't reveal specifics, but safe to say several seemingly insurmountable obstacles popped up during closing (enough to make me wonder what I had done in a past life for this kind of karma to be coming around.) During each and every one, Nick wasn't just unflappable and calm, but worked his tail off to get everything resolved. He truly went above and beyond the "call of duty" to make sure our process was as smooth as possible. He is also very knowledgeable in terms of real estate transactions. He was able to give us suggestions and structure the deal in a way that gave us the most benefit, including things I never would have thought of in a million years. I can't recommend him enough for any and all types of real estate deals, from investments to home buying. Call him now, you won't be sorry.
Daniel S

Let me start by saying thank you to Dominique Sicari for all your help and guidance. Dominique is the best in the business. He's very professional, caring, and will go that extra mile for you! The knowledge he has is unbelievable. I highly recommend him for your next home loan.
Nicole P

As a real estate investor for over 25+years, my husband and I have never encountered such an impressive person as Dominique Sicari. His knowledge of the market, pricing, negotiation skills are second to none. He is honest, genuine, sincere and all around good person. He was there when we needed him and his performance is second to none, we highly recommend Dominique . Thank you for such a great job!
Carol F
Conventional Loans in Valencia, CA
Welcome to the official site of Modern Mortgage, Inc. We are a full-service mortgage company based in Valencia, CA. We specialize in Conventional Loans in Valencia. We also serve the surrounding cities in Los Angeles County. Whether you are buying a home or refinancing in the zip code 91355, we can help you realize your dream of homeownership or save you money when getting your new lower monthly payment.
In terms of Purchase Loan programs, we offer the following:
FHA | VA | Jumbo | Commercial | Conventional
Refinancing? We can help you with that, too!
We offer a wide range of refinance options, designed to best meet the needs of local borrowers. If you're looking for cash out, or to just get a better rate and term, we can assist you. We offer the following Refinancing Programs:
FHA Streamline | FHA Cash Out | VA Streamline | VA Cash Out | Conventional | Commercial | Jumbo
What makes Modern Mortgage, Inc unique is that we offer the following niche programs as well: FHA, First time home buyers.
Contact Modern Mortgage, Inc today to discuss your mortgage loan options, and find out which loan program will best suit your needs.